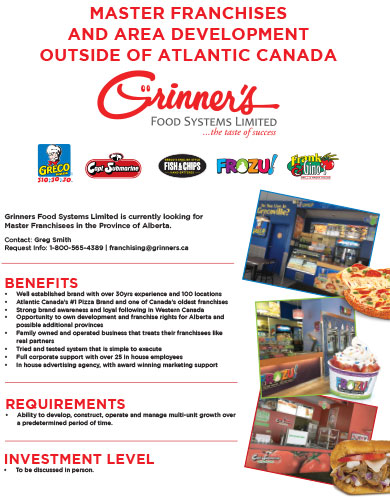 Franchisee Qualifications
At Grinner's we believe in developing long term relationships that can last decades. With this in mind, we conduct an extensive screening process to ensure our franchise candidates are the best fit for Grinner's.
Below is a list of the key qualifications we are looking for in a Grinner's Franchise Partner:
Must be able to fund the initial investment, if financing the franchise candidate should have $50,000 of their own funds to invest.
Must be passionate about food and hospitality.
Must be hardworking and willing to dedicate the time it takes everyday to grow their local business.
Must understand the franchisor / franchisee relationship and be willing to work within our established policies and procedures.
Must be team oriented and willing to build a productive restaurant team.
Must be community minded and willing to be an active part of their respective communities. Must be committed to helping grow and protect the Grinner's family of brands.